1
« Last post by bykfixer on June 25, 2017, 09:59:03 PM »
I like it a lot Johnnie. It arrived with nearly all of the chrome gone from the clear plastic reflector. I thought I was stuck with a room lighter with only a slight bit of throw unless I invested in some kind of re-chrome materials.
Well I lucked up and found some new parts for LA Screw lights including a metal reflector made by Qualtech back then. I noticed the like new reflector in the LA Screw light looked awfully similar to that B-Lite reflector that I had painted white (to boost the throw a bit). Lo-n-behold it was the same reflector!! It also turns out that a Maglite lens works. It now has a Mag White Star bulb and a flashlightlens.com ultra-clear glass lens. And it beats the pants off of my 2D Maglite for brightness and throw. Only my 4C Mag with 3 cell krypton bulb can beat it.
But my favorite part was the "super star" sticker on the taiicap.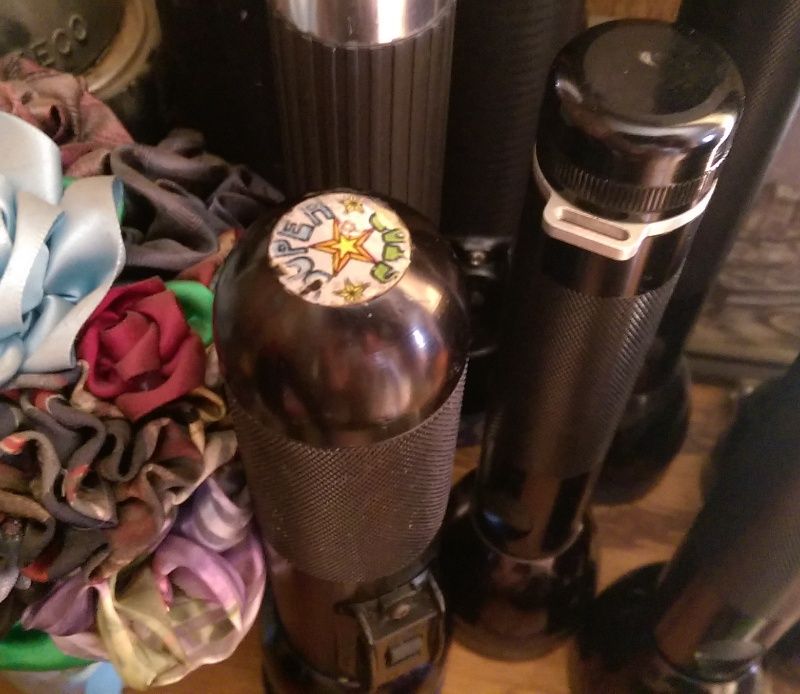 I like to think it came from a policemans kid. But it was an eBay item so I don't know the actual history.
The plastic Pro-Light I showed has the officers badge number on the bezel and the charger, while that Sigmalite has FPD engraved from a Fresno California police mans estate.